Conscious Eco Warrior - Keira Mason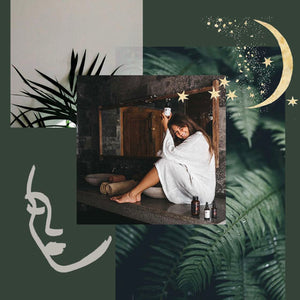 Keira Mason Beauty Tofu Interview
Can you tell us a bit about yourself and what you're doing in Bali?
I'm 27 and grew up on the east coast of Australia. After my husband Jared and I got married in 2016, we started exploring alternative ways of living outside of the 'normal narrative'. We were overworked and needed to find a way to slow our lives down. We decided to quit our jobs and move to Bali to start a process of renewal which has now lead me to photography, blogging and content creation while Jared works as a web designer.
Have you experienced any significant personal changes through the process of moving overseas and slowing down?
The process has been endless and the improvements to my personal wellness journey have been even more abundant. Right now some things that I have been focusing on are; being able to plan my days activities and work projects in connection with my month and cycle, spending more time on self-care practises (Beauty Tofu facials are a favourite ritual!) and being more gentle toward my body, thoughts, and those around me. I never felt I had the time or flexibility to collaborate with my body before but now I know just how valuable it is and could never go back.
Do you have any advice for people who are looking to introduce the process of 'slow' into their lives?
Absolutely. Firstly, find what 'slow' means to you. I like to ask people to close their eyes and imagine that their life has slowed down and what that looks and feels like to them. Then find ways to start introducing small changes to move in that direction.
Your version of 'slow' might look and feel different to someone else's, so don't fall into the trap of comparison. You are on your own journey so it's important to stick with what feels right for you.
You have been using Beauty Tofu for a while now, what is your favourite product?
Can I list them all? Haha. If I had to chose, the R3 Serum (my face has never been so hydrated!) and the T3 Tip to Toe (because I can use it for pretty much everything!).
What do you love about Beauty Tofu?
The fact that the products are amazing for my skin and body is just a small factor in why I love BT. I am a big believer in businesses that spread authentic beliefs, empower their customers and have love at the heart of their company. I really think Beauty Tofu reflects these things so well which is why I love being a 'Green Girl'!
www.keiramason.co
IG: @keiramary
Leave a comment
Comments will be approved before showing up.