A little about the woman behind Beauty Tofu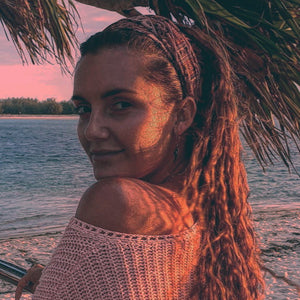 @greengirlemelly

Melanie De La Reta founder of Beauty Tofu is building her brand on helping others achieve self-love. Her honest approach to skincare and her brand, has seen the number of Beauty Tofu products sold domestically and internationally increase significantly over the last 3 years. She recently shared her 10 Year Wellness and Skin Health Movement For Ethical, Eco, and Active Cosmeceuticals with Skin Health Emporium... 



The challenges, Highs & Lows – My journey hasn't been so easy it's been sometimes very hard and for many many years, nothing came easy. I can honestly say becoming the woman I am today took all of my strength, courage, and its actually been quite a long journey to self-love, somewhere along the way BEAUTY TOFU was born. I have experienced many lessons good and some not so good as we all do personally and in our careers/business. I found a purpose with BEAUTY TOFU it really is a lifestyle/foundation to health more than just a product to me and I'm humbled when my customers feel this too. I've realised that its really important to be authentic and honest and it starts within yourself. I'm really excited for the future these days the journey been nothing short of crazy and knowing that I've made it this far gives me all the strength as my own woman for the whatever the future holds.