Tali - The Authentic Lab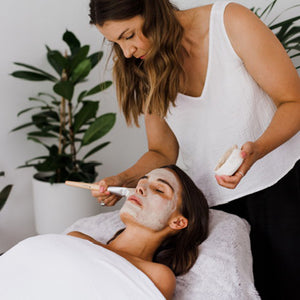 Being present, embracing the opportunity for retreat, connecting with yourself and indulging in the stillness of relaxation is what The Authentic Lab is all about
Busy lives often lead us to compromise on taking time for ourselves, but we believe every woman deserves to make self-care a non-negotiable ritual.
Tali offers a tailored Beauty Tofu facials and is truly a devine woman who will leave you not only feeling pampered and full of knowledge about how to take care of your temple internally and externally.
Her new premise in the beautiful Mount Maunganui is just gorgeous.
Book your Beauty Tofu Ritual with our Professional Green Girl Tali Today