Mama Tofu talks with The Wellness Collective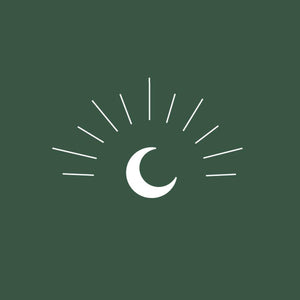 We talked to Melanie, the passionate and kind soul behind natural skincare brand Beauty Tofu.
 
Made for the warriors, vegans, conscious green girls, mothers, daughters, yogis. Beauty Tofu is a range of plant powered products made with love to heal temples internally and externally. 

Tell us a little about Beauty Tofu....

All of our products are raw, vegan, cruelty free, ethically sourced, organically driven, made in small batches to ensure our plant powered products ingredients maintain naturally active.
"I believe skin care went down the wrong path, nature has enough to offer in the way of cleansing and solutions for our skin, I also don't believe there is absolutely any need to use animal products on our skin as well as most importantly knowing that no animals were harmed in the making of our products."

What led you to creating Beauty Tofu?

My journey started 15 years ago in the industry, from my first job as a shampoo girl which I think if I look back it sparked something in me: three of the hairdressers had dermatitis on their hands and were trying to find out which chemical it was that was causing the dermatitis. I started to question chemicals and their effects on us. I then went on to study Beauty Therapy which led me to Paramedical studies where my questions only got stronger, a new found love for yoga and Ayurvedic Therapies changed everything I no longer wanted to work with salicylic acid and harsh chemicals to help my clients with their skin I wanted to create something that not only was natural but active, nurturing and created a sense of well-being and self love. From my kitchen to markets to women's centres in Cambodia I then met an Ayurvedic Doctor and ironically a manufacturer who inspired me and supported me in my vision, Beauty Tofu came alive.
It was a very organic process never about money or creating a brand it very much came from a place of love and teachings and that's what I hope all of my customers feel when they use Beauty Tofu."

We are proudly vegan, raw and cruelty free.  A philosophy inspired by Ayurvedic Teachings and Rituals the oldest medicine in the world. Beauty Tofu believes in whole healing - Mind + Body + Soul.

We still produce all of our products small batch to ensure the raw ingredients stay live and remove any risk of compromising the efficiency of plant power.
We believe in the power of nature, we are on a mission to heal your temple internally and externally by providing plant powered potions that actively nourish
and nurture your whole temple. Beauty Tofu is not just a product, we want our community to feel a sense of love and ritual when using Beauty Tofu products. 
 
Our core values and pillars are . . .

Consciousness and Awareness. We believe we have a strong responsibility on the effect and consequences of our actions, we are conscious of our effect on the planet and fully aware of the ingredients we use in our products. We want to not only use 100% natural ingredients, but also to have no bad consequences on our mother earth.
 
Transparency. We believe our community needs transparency in terms of the ingredients we use in our products, how we produce them and how they reach each customer. We want to be fully transparent about each part of the process.

Softness. We don't believe in changes that happen overnight. We believe that healing is a process, it may look different for everyone, faster or slower depending on many factors: time and dedication, perseverance, coherence, and the right products targeted on different skin problems and disorders.Our community has a soft and patient approach to healing.

Why was it so important for you to create a product that was plant-powered and natural?

I believe things have gone quite wrong in the way of health and humanity. Nature has always provided remedies and solutions to internal and external diseases and has everything we need for wellness. I've always believed nature has all we need. We've been able to create raw plant-based products that actually work! It took us 10 years to really get it right but we're here, we did it, and we can proudly say we are plant-powered & 100% naturally active.

Tell us a little more Mama Tofu …..

We want you to not only nurture your complexion but your entire temple. 
When you use Beauty Tofu we hope you take a moment to love you, remember you are divine and beautiful. 

We don't believe you need 10 products morning and night. All of our products are multi functional, sunrise and sunset… use the same… use our cleansers as mask, spot treatment and exfoliant - Less is more and we hope your gently encouraged in a simpler way of living as a whole.

Having our own non profit charity now Sol.Charity is something we are so excited about, the idea we can continue helping other women in such a transformative time. From maiden to mother! We want all of our Green Girl's  to feel apart of this movement too as we're all about community and coming together. So we've decided that $5 from every product you purchase will go straight back to Sol Charity. So we thank you for your conscious contribution.
" Because girl, you're too pretty for poison! "


Interview with The Wellness Collective. 

The Wellness Collective is an online store offering a consciously curated selection of goods including natural skincare, natural perfume, teas, wellness blends, yoga mats and more. The Wellness Collective focuses on promoting women led, small local creators whose products are all natural and sustainably minded. 

Visit The Wellness Collective here.
Follow the Wellness Collective on Instagram here.