Tayla's Endometriosis Journey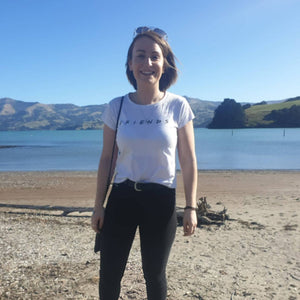 Endometriosis, a disease very few people could explain however so many are affected by it. I am one of those people.
I had my first period when I was 12. Like any 12 year old I was nervous but it came and went with no issue. Approximately a year later I began experiencing horrible symptoms with my periods, little did I know this would be the start of my journey with endometriosis.
With every period that came, so did the fainting, vomiting, cramps, headaches, bowel issues and confusion. Each trip to the Doctor, I came away with a new diagnosis of infection or virus and told my period was just a coincidence. After some convincing and lack of any other leads, my Doctor succumbed, he agreed to test my theory that these symptoms were period related. I was given 'the pill' to try help regulate my periods, this took away some symptoms but I gained many side effects. With each pill I tried my symptoms came and went, as did the side effects. Nothing was even close to helping, but with no other ideas on what to do I kept quiet and carried on with life as I could, cuddled up in bed on those days I couldn't hide the effects of my period.
Having fainted in PE class as a result of one period, school was a nerve racking time. I was constantly worrying that something would happen and I would have to explain to everyone why. It was at high school that endometriosis would first be mentioned to me through the me™ (menstrual health and endometriosis) programme run by Endometriosis New Zealand (ENZ). This talk described everything I was going through and it was the first time I actually felt like there may be a reason for my pain and symptoms. Once I plucked up the courage to voice endometriosis to the Doctor I was told it couldn't be this and the idea was dismissed with no further discussion. Although this talk would stick in the back of my mind for years to come.
By my second year at university I was unable to cope with the multiple symptoms and side effects of the pill any longer. I made an appointment at the university health clinic, with a Doctor I had never met before but I had already decided enough was enough! I went into the appointment ready for a fight, I was fed up and not taking no for an answer. I demanded a referral through to a gynaecologist, I would pay anything to get some answers. By sheer luck I was given a referral to one of the top endometriosis specialists in New Zealand.
After the referral, thanks to health insurance, everything moved along at such speed. Before I knew it, I was walking into hospital for surgery. I also opted to have the Mirena inserted during surgery, a last-ditch attempt to find a contraceptive to help manage my numerous symptoms. I was officially diagnosed with endometriosis during the surgery and it was the best thing to happen. Finally I had a name to put to my symptoms, finally I knew that I wasn't being dramatic and finally I could work towards managing my disease.
My career direction was also influenced by my endometriosis and the me™ programme. I knew I wanted to be able to help people improve their health, just like the programme had helped me! This desire lead to me completing a Batchelor of Health Sciences majoring in Health Education. Through my degree I became involved with ENZ, resulting in an internship working alongside the Health Educator teaching the me™ programme to secondary school students.
A few years after my internship, the job to be the Health Educator for ENZ became available and I was lucky enough to be offered the position! Being a charity of three people, I have a hand in all aspects of the organisation. Two of my main roles include co-ordinating and presenting the secondary school me™ programme around New Zealand teaching youth about endometriosis. I also run ENDO HELP, a free 30min phone call where I can chat to people about what they are going through, answer some of their questions, offer support and work with the to come up with a plan forward specific to them.
I know my journey isn't even half of what some people go through. I attribute a lot of that to the me™ programme providing the information I needed to know that I am not crazy and I am not alone. While I will forever be learning how to best manage my endometriosis, I now have the opportunity to make a difference for others who may be struggling with their symptoms and pain. I can support them to live well with their endo and I have the chance to raise awareness of endometriosis, a disease which affects so many but very few know about.
1 Response
Leave a comment
Comments will be approved before showing up.